Think high-tech, dynamic business card meets 'hello my name is sticker' online. A jPlate is webpage, a personal landing page, what many people refer to as a "nameplate." It's your very own, nice little organized spot on the web, all about you. Here are few examples: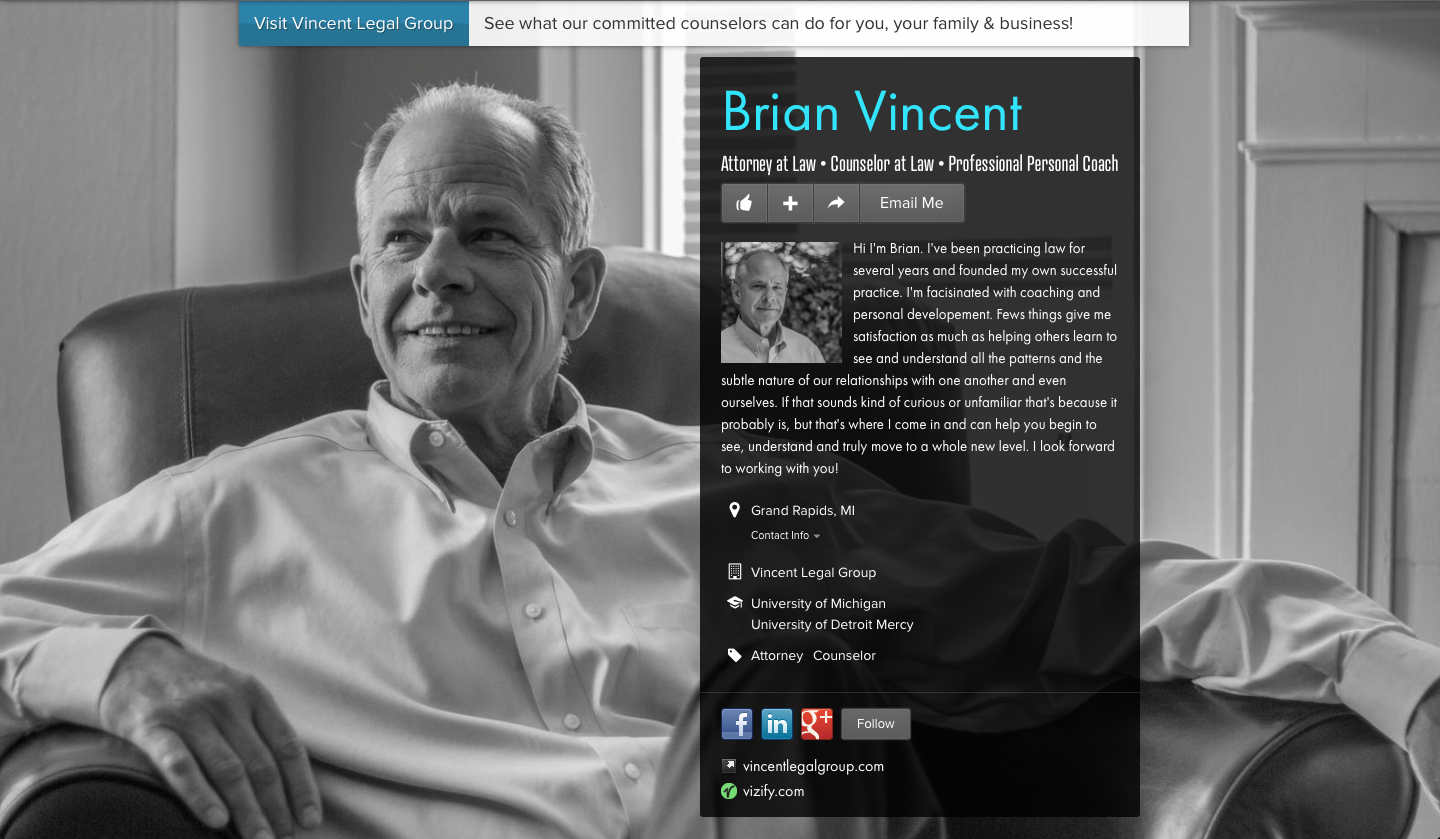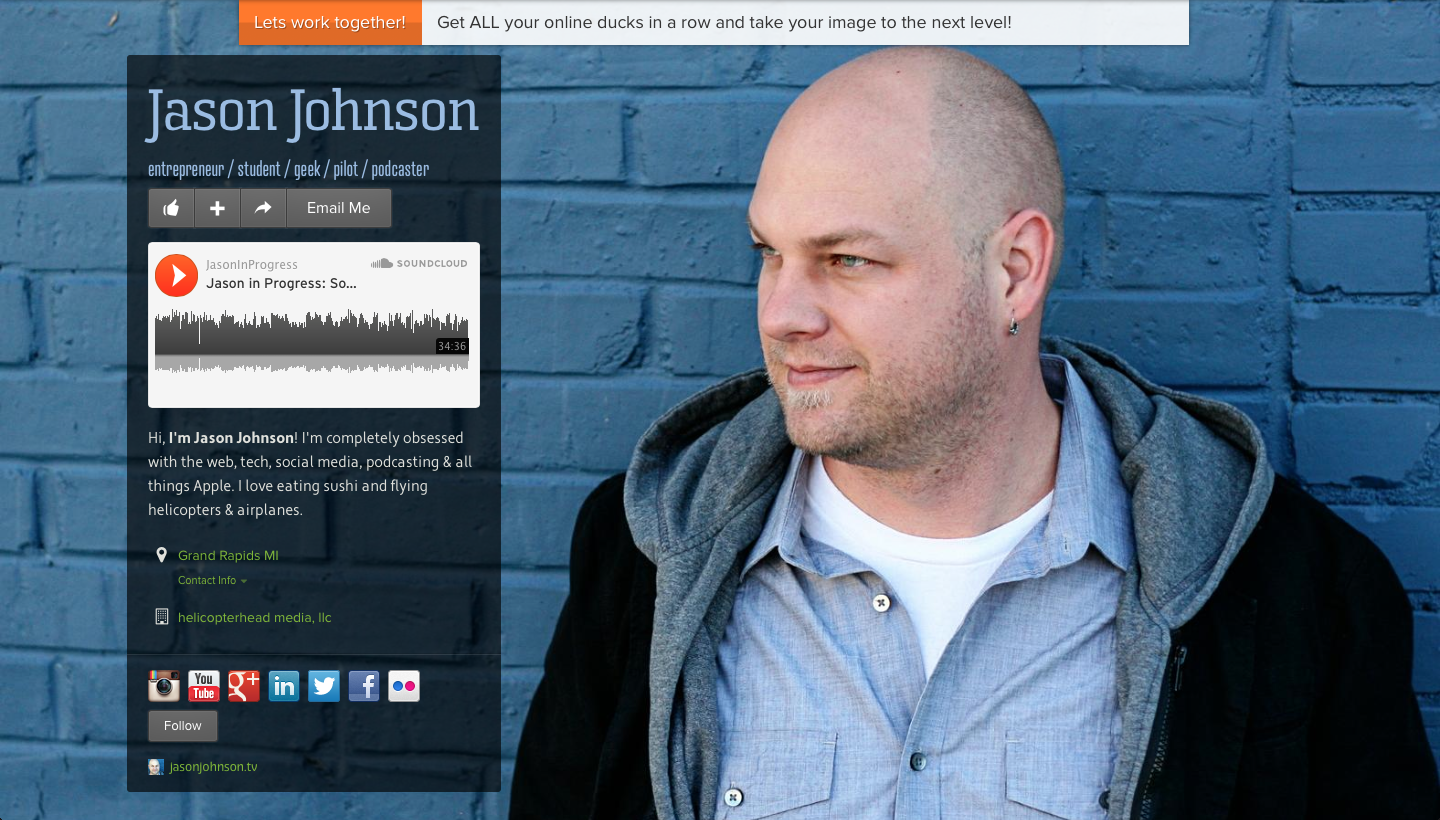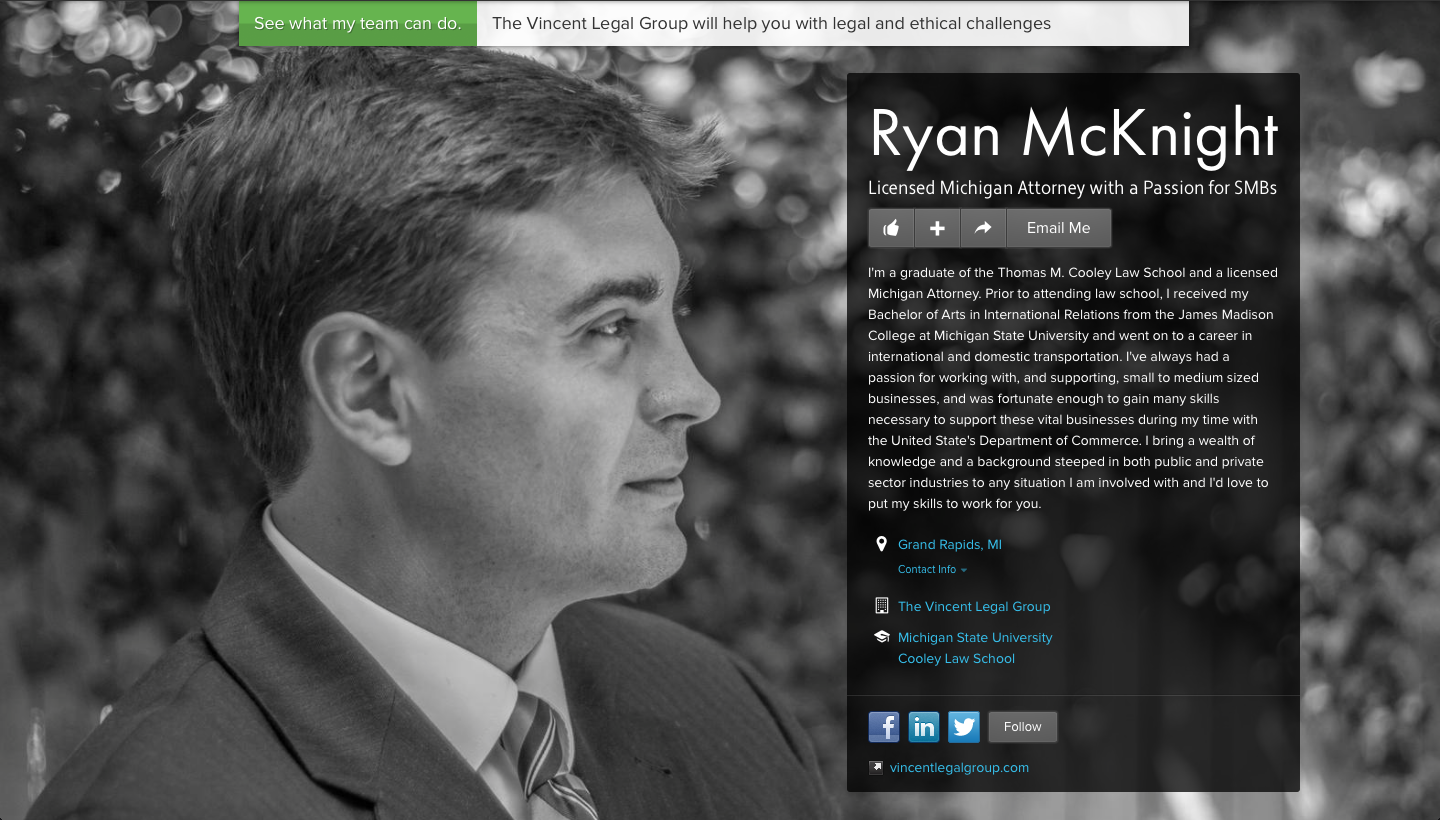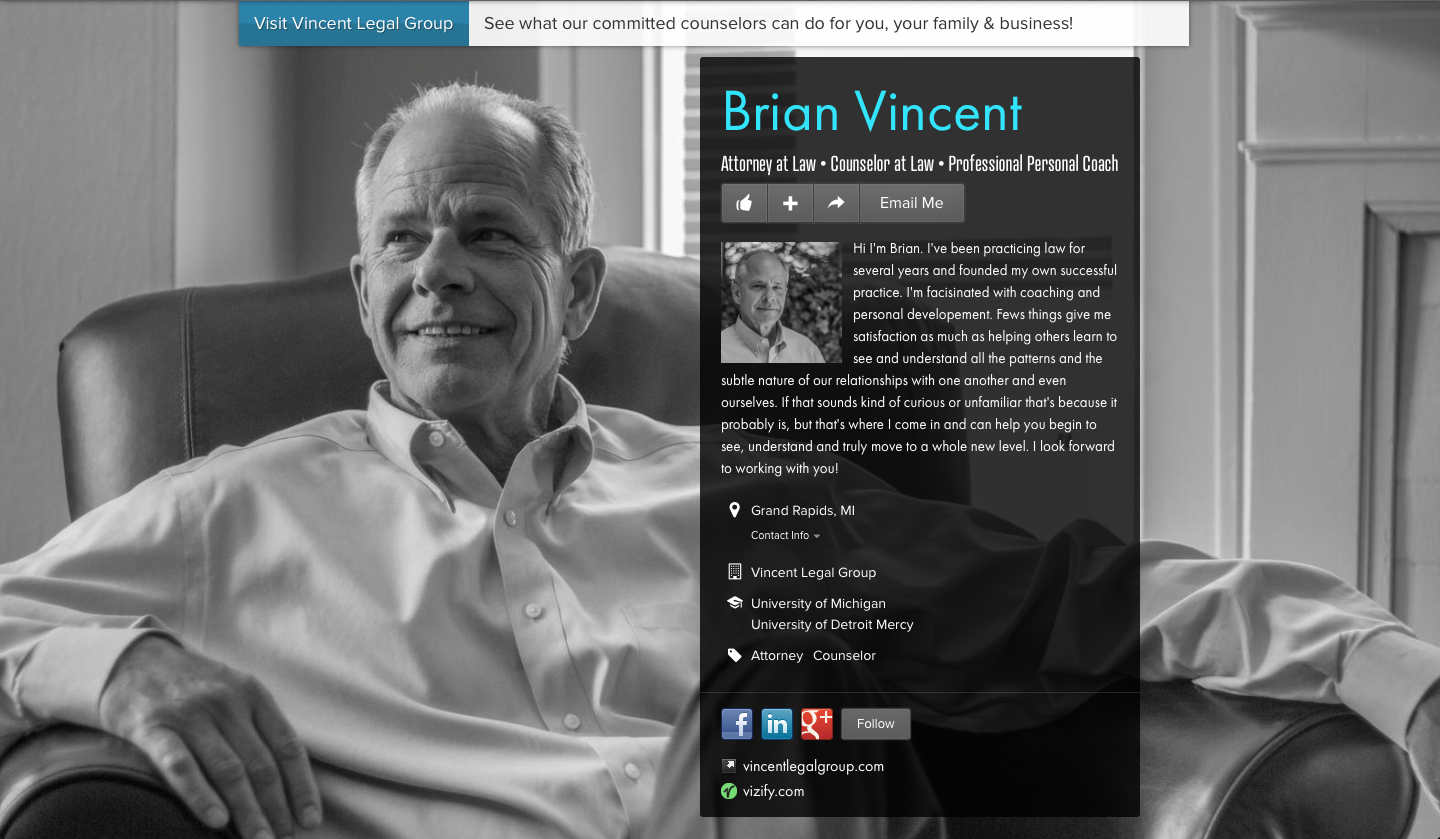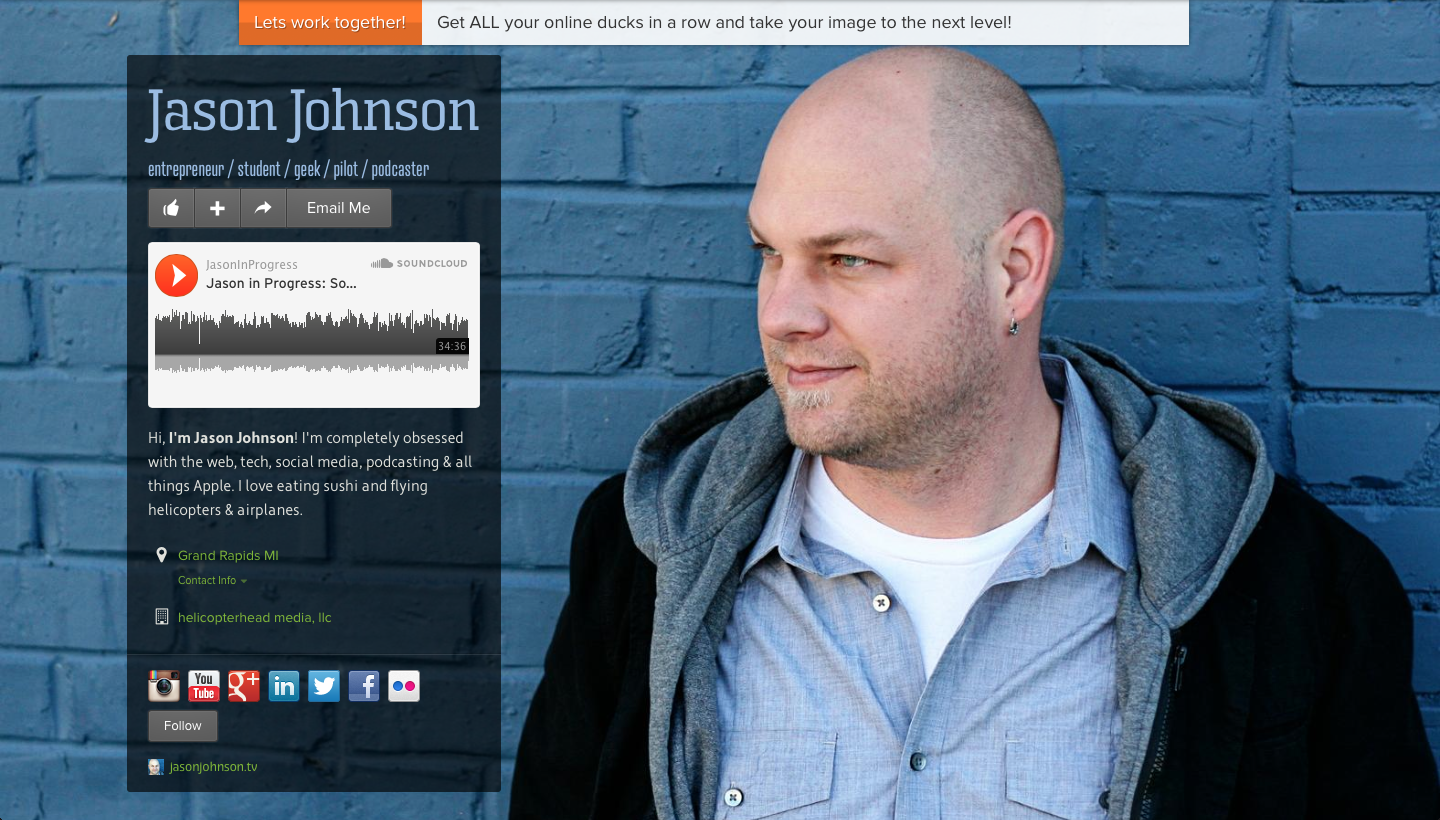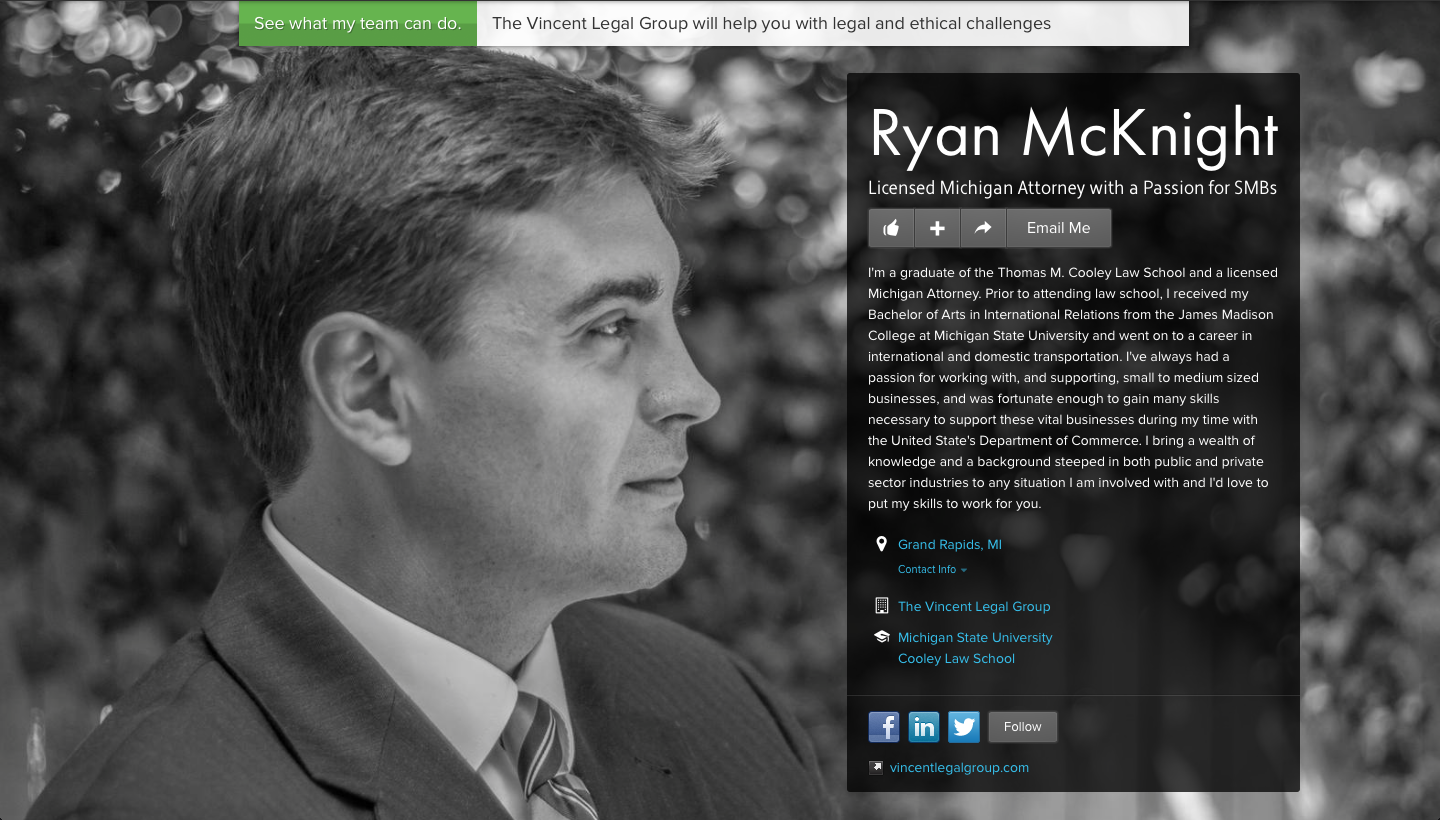 Why have a nameplate page?
To help people find and connect with you and not only in the now-we're-connected-on-LinkedIn-or-Facebook sort of way, but in a deeper-helping-people-see-who-you-really-are-and-what-you-are-all-about kind of way; real insight and a better connection. It's the perfect way to put a face on your business, or the products or services you provide. Putting a face on your business is powerful and effective because people like connecting and doing business with people, not a faceless business or brand. What's more, jplates increases your findability and makes it easier for everyone, including your potential customers, to find and connect with you.
Benefits
Build Your Online Presence

A jPlate is the perfect place to start, or add-to, and improve your presence online.

Put a Face on Your Business

Business is personal. People prefer connecting with, following and doing business with other people, not brands or business. Nameplates help you put a face (or faces -sales team, accountants attorneys anyone?) on your business!

Your Public Profile

Your jPlate is like your business card but online. It's your very own public ID on the web. No one ever has to sign up or sign into a service to see your information.

Boost Your Business Awareness

Build recognition around yourself while driving awareness boosting your business with this straightforward, beautiful web page.

Standout in Your Job Search

Nothing gives your resume and applications a more personal touch than adding your own custom URL. Potential employers are looking (or will be looking) to learn more about you online, give them a way to learn more about you on a personal level, give them the insight they need to relate to you.

Your Very Own Personal, Professional Homepage

You don't have to worry about how to code, build your own webpage, capture memorable photographs or connect your social profiles and other webpages or services. jPlates require no hassle and no set up on your part; you leave ALL of that to me!

You're Easier to Find and Connect to: A Central Point of Contact

All your links, social profiles and information neatly organized in one place. It's the perfect way to standout, be more memorable and easier for people to find and connect with you.

jPlates are nameplates by Jason, when I say that it kind of reminds me of Glamour Shots by Deb but our photos have far less glitz and glamour and are way, way, way more affable, professional and personable. Photographs are shot and edited by a professional photographer to candidly capture the real you so your personality shines through. But we don't stop there, oh no, there's much, much more to bringing together a successful, effective nameplate page than phenomenal photography talent.